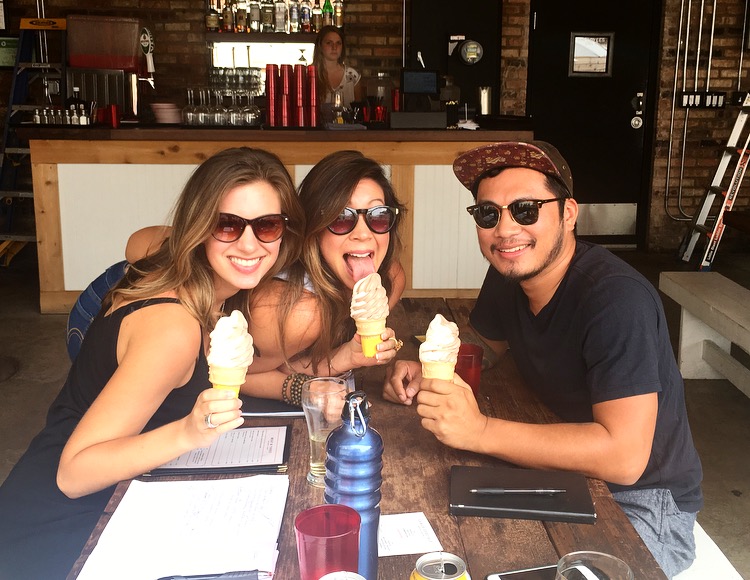 5 Moments to Celebrate Freeheart's First Birthday
We celebrate a lot over here – our recent first birthday included!

We track our milestones. We toast to the wins, no matter how small they seem. We pause to give each other credit. We get foot massages and treat ourselves to lunch. But don't we have too much to do to "waste time" on all that?
The answer: we've learned that if we don't stack it all up and celebrate, we might feel like we were living in molasses. We know there will always something else to worry about, focus on and get done. Pausing to reflect gives us motivation to keep going instead of remaining oblivious to progress. (It's also way more fun.)
Celebrating is a practice we have both honed from our mentors, coaches and guides this past year. We've found it's essential to maintaining a healthy business partnership.
Our first birthday is a big moment for us (we're still afloat, and that's a big deal!). So, we're taking a look back and celebrating our top five moments – turned – lessons from the past year.
1. Trust. Pre-East Africa departure, we were praying to the tech goddesses that we had bought enough hard drives to last us 20 days. We said another prayer before shipping our passports cross-country to obtain visas mere days before our flights. And we trusted that our cinematographer remembered to press 'record' (just kidding, Rudy ;).
But even diligent planners can only do so much. So, we've learned to let go and trust the majority of the time.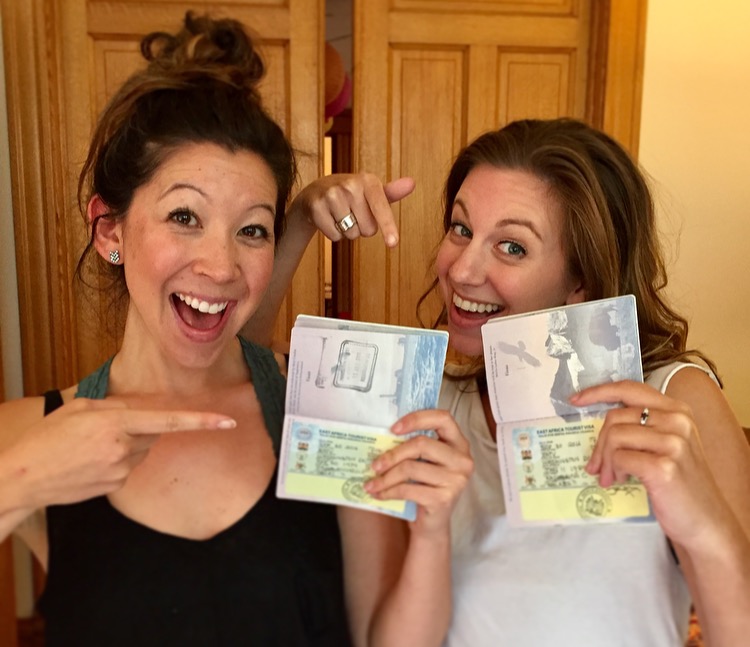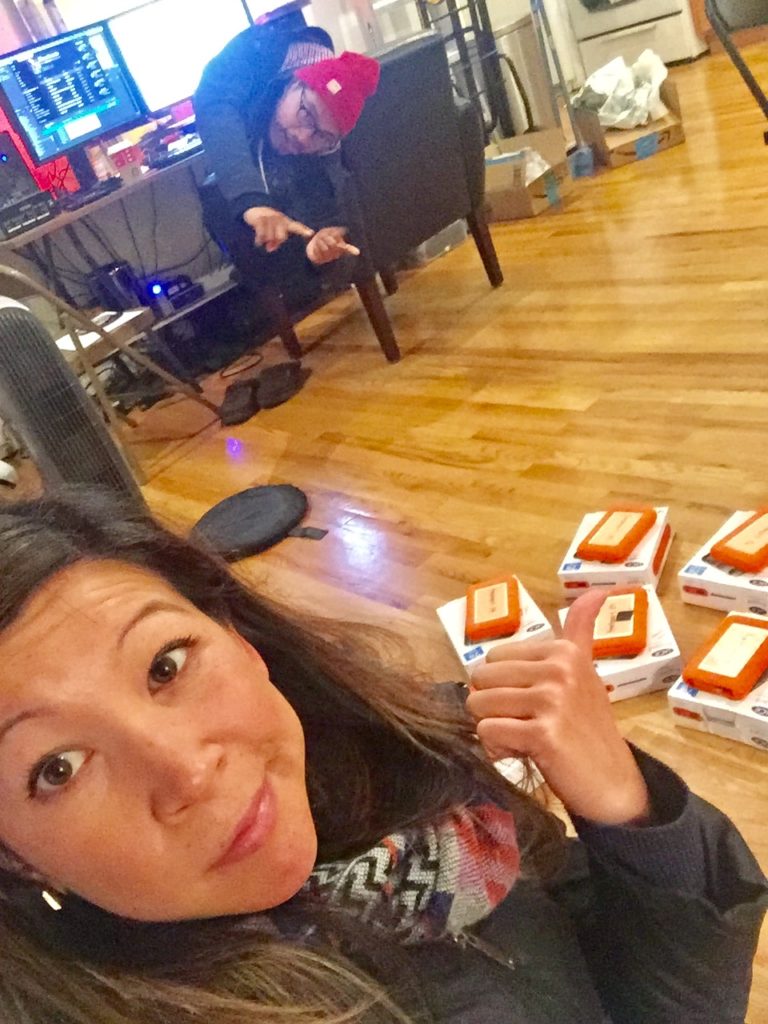 2. Take advantage of timing. It's no secret that the election provided us an additional sign that our work had a place in this world. In fact, we've learned to not rush things for the sake of satisfying our heads when a golden opportunity might present itself around the corner, as it oftentimes does. Our way of working isn't synonymous to the 9-5 style many are used to (we used to live that life, too!). We've looked back saying "if we had rushed or forced it, we would have missed this partnership, event, encounter … the list goes on.
3. SELF. CARE. Yes it deserves two dramatic all caps sentences, and yes it's the "oxygen mask" rule. It's easy to run the well dry and give everything away to help the most we can. But we know that if we don't take care of ourselves, we won't have anything left to give. We never scrunch our noses at each other for taking a yoga stretch break (even in the Maasai Mara).

4. It's good to get stuck. Even in the deep rutted roads of Kisumu, we found our van in complete stop-mode. And it took our whole team getting out to push us on our merry way. It may have slowed us down temporarily, but the good news is we were reminded of why we have co-pilots to keep each other moving along.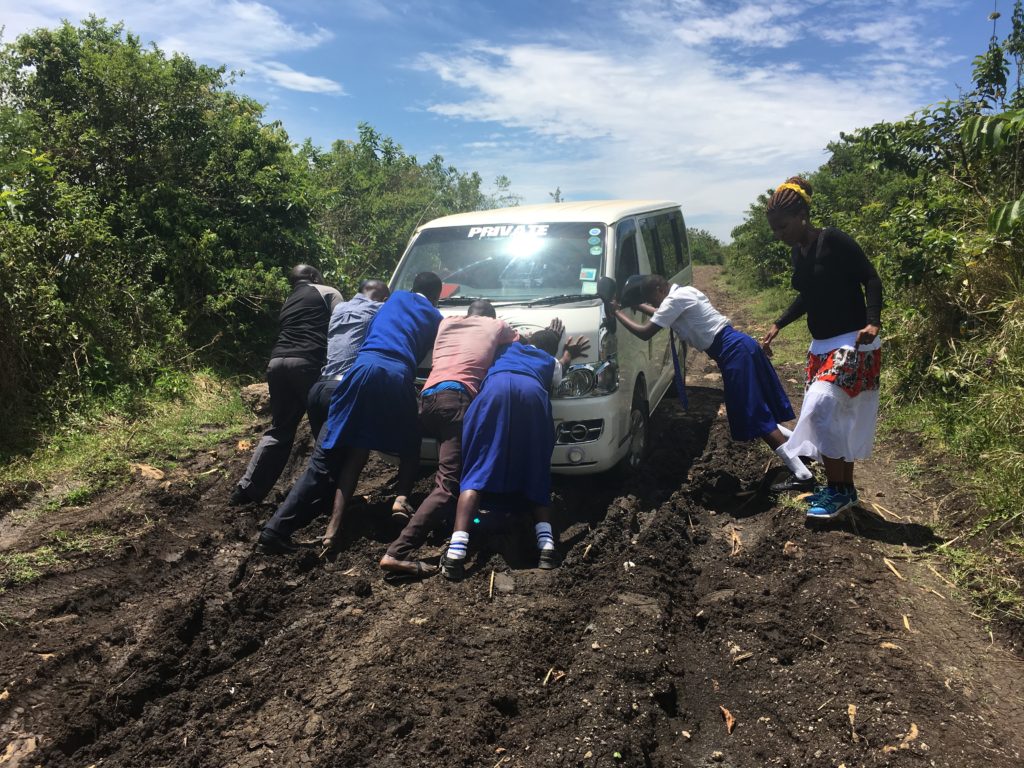 5. Which brings us to why we know having a TEAM IS EVERYTHING. Each of us here in the Freeheart family is really dang good at what they do. But this work is impossible to build alone. Behind every endeavor is a hard-working team that deserves to be recognized for bringing the vision to life. From our editors to our board members to each of our donors, we see you – all of you – who have helped us make it through year one.

And that is worth celebrating.